Fishing Rod Repair Service in Huntington Beach, CA
Fishing enthusiasts in the greater Huntington Beach, CA area turn to the expert team at Fishermen's Hardware for all of their rod repair service needs. We provide our customers with free quotes and a full-service on-site shop. Fishermen's Hardware is the place to go for all of your fishing rod repair service requirements.
We all know what it's like to have a favorite rod. In fact, we're all pretty attached to most of our fishing equipment, tackle, and gear. That's why we have an on-site shop where we can take care of any rod repair needs that our customers may have. Stop by today or give us a call, and we'll get you a free estimate.
Here To Assist You
The Fishermen's Hardware team loves to share knowledge and insight with our customers. Our team is completely dedicated to fishing and we're always happy to share our knowledge with anyone who wants to learn more. Whatever your skill level, we want to help!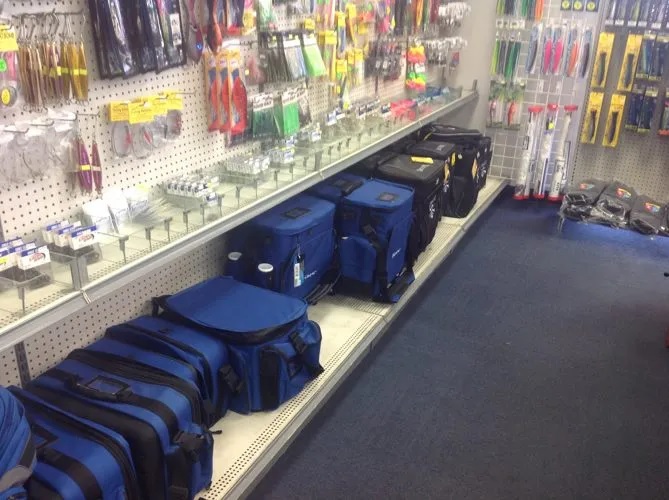 About Fishermen's Hardware
We have been providing local fishermen and women with all the gear, tackle, and supplies they need for over 26 years! During this time, we've also made countless custom rods, and repaired too many rods and reels to keep track of! We are conveniently located, have many essential items in stock, and are ready to go.
The Fishermen's Hardware team is dedicated to customer service, and we are here to help! Because we have been established in the area for so long, we all have a knowledge base that will knock your socks off! Did you know that, collectively, our team has over 100 years of fishing experience?
Even better than that, we are a friendly bunch! We want our customers to have an amazing experience. No matter your skill level, we will get you outfitted and ready to go! We want everyone to experience the joy of fishing, just like we do.
Stop By Our Store
Fishermen's Hardware is located at 16942 Gothard St. Ste. B, Huntington Beach, CA 92647 stop by today!
Or, give us a call at (714) 841-6878.